The Estee Lauder Companies' Breast Cancer Awareness Campaign 2013
Role: Creative Director
---

Tasked to concept and produce BCA's 2013 campaign website, social experience and video to be translated into 18 languages and distributed worldwide, in over 170 countries.

The following campaign messaging drove all content creation:
"We're Stronger Together, Let's Defeat Breast Cancer"
"Create/Join a Circle of Strength".

Agency: Raison D'Etre & DBA
Production: Click 3X

Campaign Deliverables

Video

Full length Campaign Video

30 Second PSA

15 Second PSA

Digital/Print

Website
Ad Banners
Social Media

VIDEO
The campaign launched with an online video designed to evoke emotion, inspire action and personify how "We're Stronger Together."






CAMPAIGN CASE STUDY





WEBSITE

The 2013 global digital-social campaign will invite people from all around the world to create their own "Circles of Strength" consisting of people from their Facebook networks.

The Circle initiator declares a common goal, such as pledging a donation, committing to scheduling a mammogram and/or sharing meaningful stories. A link to the Circle can also be shared on social networks, emailed, etc.

Each person can comment, share and rally around any action, large or small, that might advance us towards eradicating breast cancer.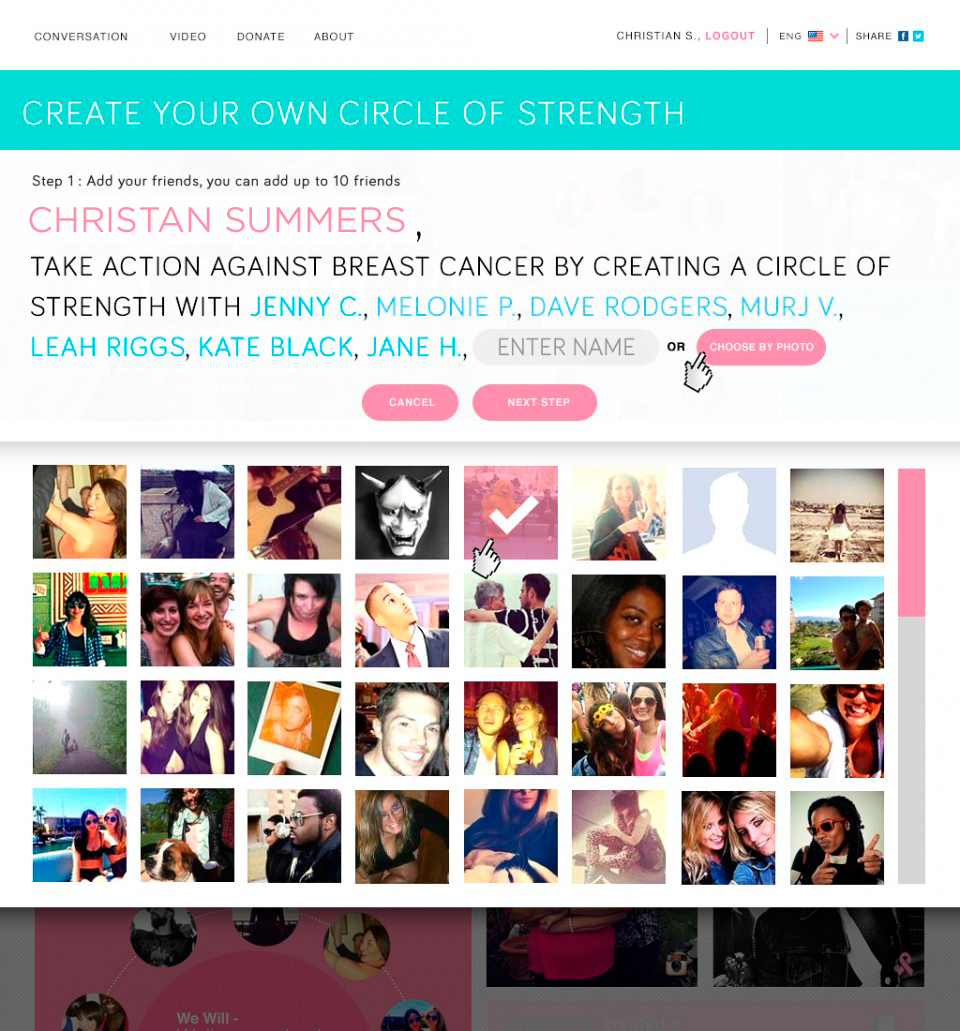 BANNERS

In addition to the Campaign Microsite, Reason2Be animated online display advertising, custom Facebook, Twitter, and YouTube page designs, eCommerce merchandise portals and media posts to promote the 2013 Breast Cancer Awareness campaign.